Odour Inspections and Removal in Singapore
Home odours can be a pain to deal with, especially when you cannot identify the source. If you have noticed certain odours in your Singapore home and are unsure how to get rid of them, now is the perfect time to schedule an odour inspection with Mold Busters Singapore.
Our experts have over a decade of experience identifying and resolving odour problems in homes and businesses around Singapore. We are confident that we can eliminate all your home odour problems, thereby improving your indoor air quality and your health.
What causes home odours?
There are many potential causes of odours in the home, the most common of which include:
Plumbing issues, e.g. backed up sewers
Rodent and other pest infestations
Old or faulty appliances
Stained materials, e.g. dirty carpets
Cigarette or cooking smoke
Poor ventilation
Humidity
Mold and mildew
Cooking odours
Some of these causes can be easily addressed while others (i.e. mold and mildew) are far more serious and hazardous to your health. In these situations, it is wise to hire a trained expert to assess the problem and develop an effective solution.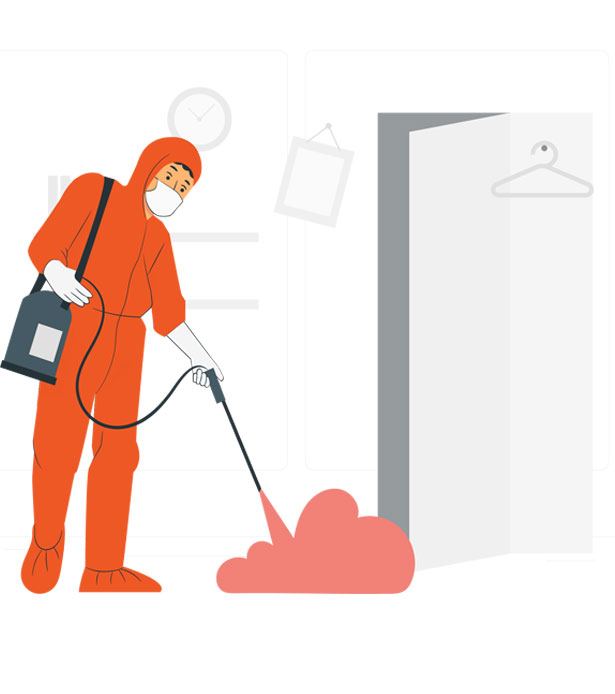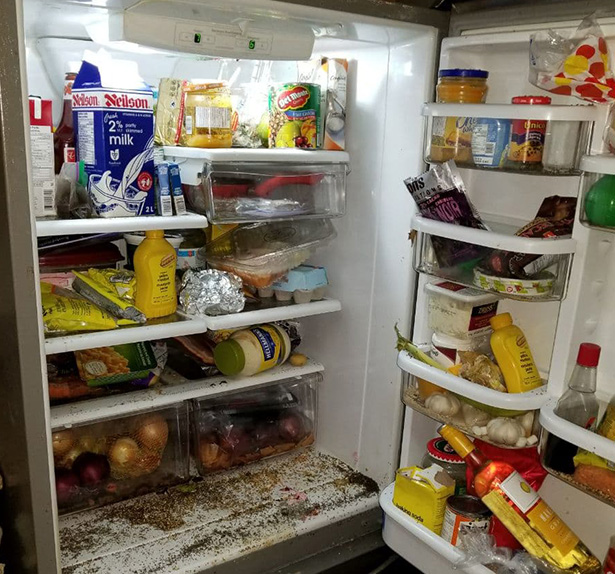 Why call an odour inspection and removal company?
Some odours can be difficult to eliminate on your own.
Either the source of the odour is hard to identify or the affected area is too big.
Additionally, some sources of home odours are hazardous in nature and require specific safety equipment and procedures for safe removal.
In such cases, it is best to leave the odour inspection and removal process to trained professionals.
This way, you can protect your own safety and ensure that the odour will be resolved permanently.
Why choose Mold Busters Singapore?
It's simple. With over 15 years experience inspecting and removing odours across Singapore, there is no odour problem that we cannot solve. When you choose Mold Busters, you also enjoy:
A time-sensitive inspection and removal process: We know you are busy and prefer to have your home to yourself. For this reason, we strive to accommodate your schedule and to complete our quality work in the shortest time possible.
Unmatched quality and expertise: From powerful air filters to air scrubbers and ozone generators, we have all the right tools and knowledge to make the best use of them.
Affordable costs: Some companies charge an arm and a leg for their services, but not us. At Mold Busters, we strive to keep our services accessible and affordable, because we truly believe that everyone deserves a comfortable, safe home.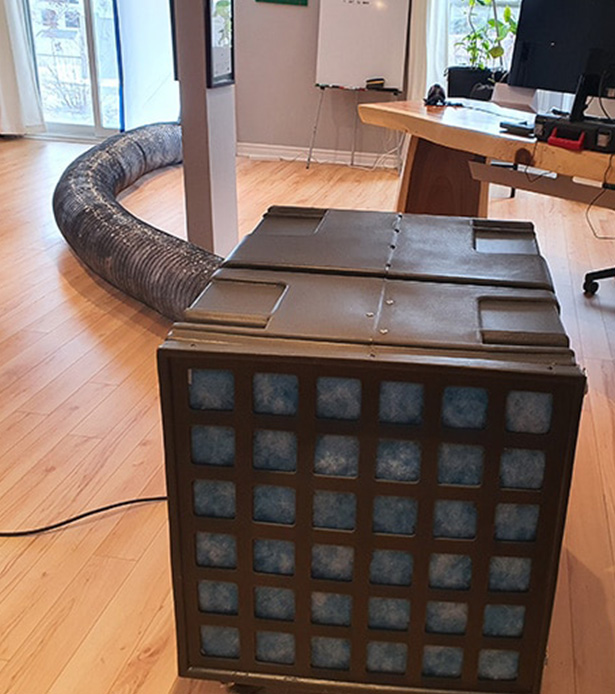 FAQs on Odour inspecion and removal in Singapore
What is the price of odor removal in Singapore?
The price of odour removal in Singapore varies depending on the cause and complexity of the odour issue. For this reason, detailed quotes are provided upon completion of the initial odour inspection. However, Mold Busters will always offer you affordable rates for the highest quality of work possible.
Can you find the source of odor during the inspection?
With our quality tools and expertise, we always successfully identify the source of home odours during our inspections. This is our guarantee.
How to get rid of a musty smell in my home?
To effectively get rid of a musty smell in your home, you have to identify its source. Causes such as old carpets or inadequate ventilation can be easily fixed. More serious causes, such as mold or mildew, will require the work of mold removal experts.
Contact Us
When you schedule an appointment with Mold Busters Singapore, a trained expert will visit your home to perform an initial inspection. During this time, we highly recommend conducting an air quality test in the problem area to identify any pollutants present in your indoor environment. Based on the test results, we will implement the best remediation strategy for your problem, thereby eliminating home odours and improving your indoor air quality.
So, if you are in the Singapore area and have odour issues in your home, don't wait. Contact Mold Busters now and get rid of odors for good.