Air Quality Testing in Singapore
If you are suffering from frequent allergies and respiratory symptoms, such as coughing and shortness of breath, the indoor air quality in your Singapore home or business may be compromised. Allergic symptoms and respiratory infections in the presence of a musty or earthy odour are a common sign of mold contamination.
We spend a lot of time indoors, so the air quality in our home or workplace directly impacts our health, well-being, and quality of life. Getting an indoor air quality (IAQ) test not only helps to identify harmful indoor air pollutants like mold, but it also helps a mold remediation professional create the best mold removal strategy based on your unique situation.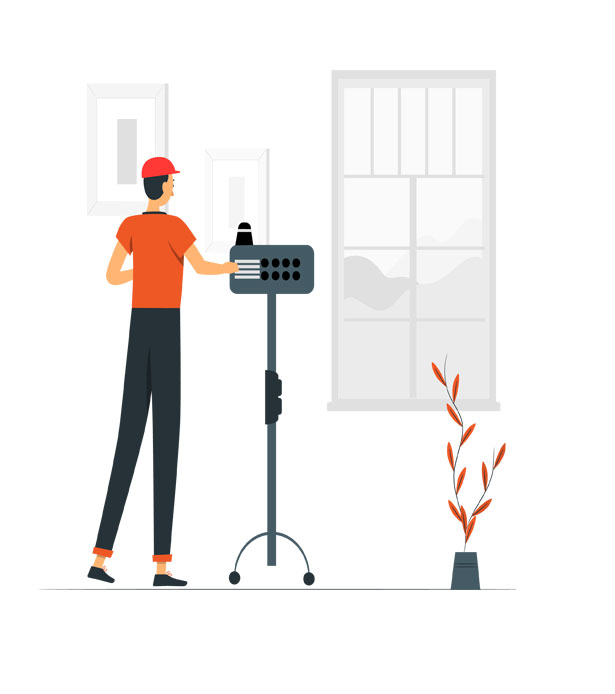 How Does Mold Growth Affect Indoor Air Quality?
Mold spores are a common cause of poor indoor air quality. Similar to how plants release their seeds to proliferate, molds also release spores into the air in order to spread. The concentration of mold spores indoors can vary depending on the time of year and the efficacy of your ventilation system, as well as a number of other factors.
Repeated exposure to high concentrations of mold spores can cause chronic health problems. Here are just a few common symptoms of poor indoor air quality due to mold:
Respiratory problems (including asthma)
Coughing, sneezing, and wheezing
Shortness of breath
Frequent headaches
Eye, throat, or skin irritation
Dizziness
Disorientation or confusion
Chronic fatigue
Nausea or vomiting
Worsening allergies
Anxiety
Testing Indoor Air Quality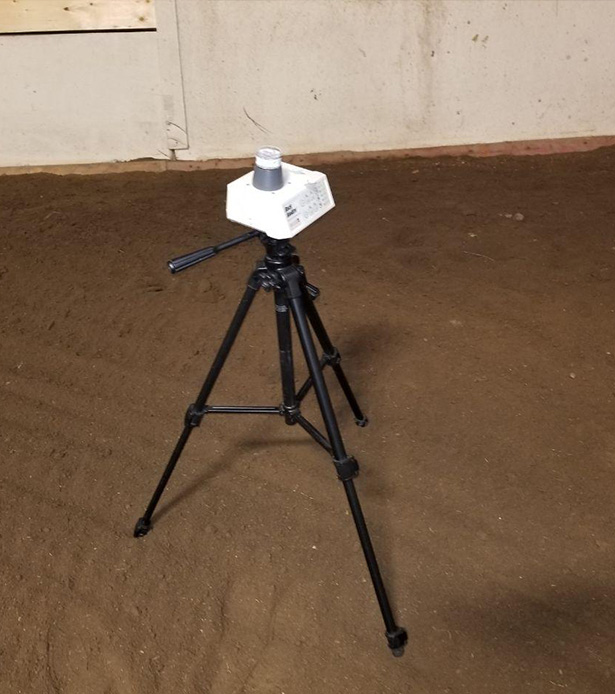 According to the CDC, all molds are allergenic. Indoor mold growth is especially dangerous for individuals who already have asthma or are immunocompromised.
Having a qualified professional test the air quality in your home will ensure that you identify the problem and plan for an effective remediation.
Our Service and Benefits
When you contact Mold Busters Singapore for an indoor air quality test, you get:
An in-person visual assessment of your property, during which the inspector will collect air samples from the areas in question,
A report of the results, identifying the type and concentration of mold spores found in an air sample,
A detailed scope of work and remediation strategy (if necessary), A post-remediation air quality test, and
An official report that can be used in legal matters or real estate transactions as proof of a mold problem.
Mold Busters offers fast and reliable air quality testing in Singapore. With over 15 years of experience and offices in Asia Pacific, Canada, and the United States, we are world-renowned for our mold testing and removal services. Our certified technicians provide viable and non-viable IAQ testing with results ready in as little as 24–48 hours.
Indoor Air Quality Testing
To test indoor air quality, we use portable bioaerosol sampling pumps that are calibrated to collect 75 litres of compressed air. This is typically sufficient to capture any air pollutants present in your indoor environment.
Here is what you can expect during a Mold Busters IAQ test:
Our certified mold inspector arrives at your property and examines the indoor environment. Based on their observations as well as any information provided by the client, they determine which areas require an air quality test.
They calibrate the air sampling pump and collect as many samples as deemed necessary. Keep in mind that we always highly recommend testing the outdoor air as a baseline.
They send the air cassettes that contain samples of your indoor air to an accredited microbiological laboratory for analysis.
Once the lab results are ready, we send you a detailed report and follow up with you with our interpretation of the results as well as our professional recommendation how to proceed with remediation (if necessary).
Taking Action Against Air Pollutants
Poor indoor air quality can have serious and lasting health effects. If you suspect that you are suffering from symptoms of poor indoor air quality, an IAQ test will help you find the cause and eliminate the problem at its source.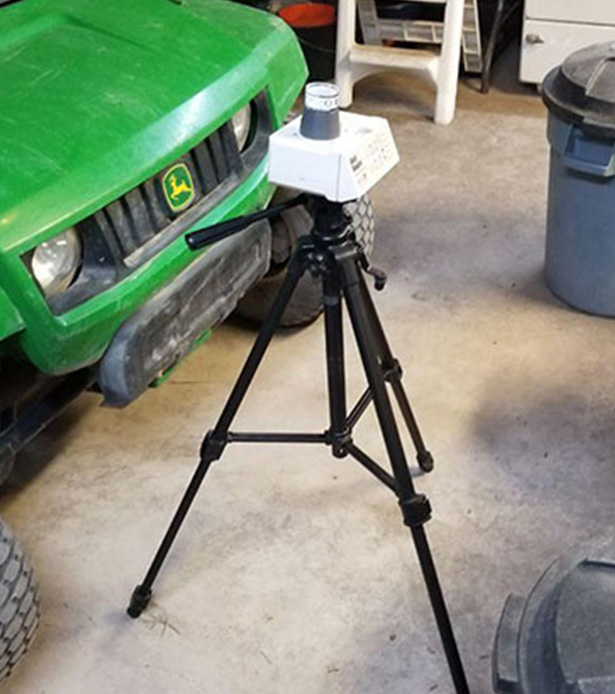 FAQs on Air Quality Testing in Singapore
How much is air quality testing in Singapore?
The cost of air quality testing depends on the type of test you are getting. Viable testing is more expensive than non-viable testing as the air samples need to be analyzed in the lab for a longer period of time. Another factor that influences the price of an air quality test in Singapore is how quickly you want your results. A turnaround of 24-48 hours will typically cost more than the regular service. Each indoor environmental professional has a different pricing system, and some variation in costs can be expected. Contact Mold Busters Singapore to get a quote.
What does an air quality test detect?
At Mold Busters Singapore, we focus on detecting fungal presence in indoor environments. These air quality tests confirm or deny the presence of mold; identify the species of mold spores present; and determine the concentrations of those species in the air. An IAQ test helps us provide an effective mold removal strategy based on your specific needs.