Mold Inspection and Testing in Singapore
You may have noticed an earthy, musty odor in your Singapore home or business, or maybe there are dark stains or discolorations on your walls or ceilings. Although mold growth is a likely culprit, there is only one way to know for sure: mold inspection and testing.
Having a professional inspect or test indoor mold growth is a crucial first step in creating a comprehensive mold removal plan. With reliable, professional service and quick lab results, Mold Busters offers technologically advanced and eco-friendly mold testing and remediation services. Our certified experts have been testing indoor mold growth since 2005, and we rank among the top 10 mold testing and removal companies in Singapore.
Why Does Mold Grow Indoors?
Mold is a type of fungus that breaks down organic material, and it needs moisture, a warm temperature, and a food source to grow. Sources of moisture include leaks and condensation, as well as air humidity levels of over 60 percent. As for food sources, mold feeds on wood, drywall, and natural fabrics.
Indoor mold growth poses health risks because of its negative effect on indoor air quality. Air pollution caused by mold leads to symptoms that include upper respiratory congestion, coughing, and asthma. In additional to having adverse health effects, mold causes structural damage to buildings. Some types of mold are more harmful than others, so inspecting and identifying mold species is an integral part of an effective mold remediation strategy.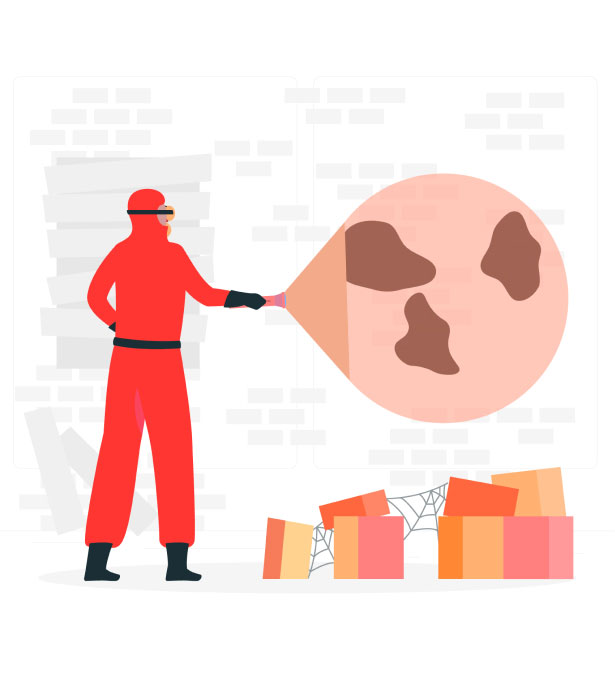 Our Service and Benefits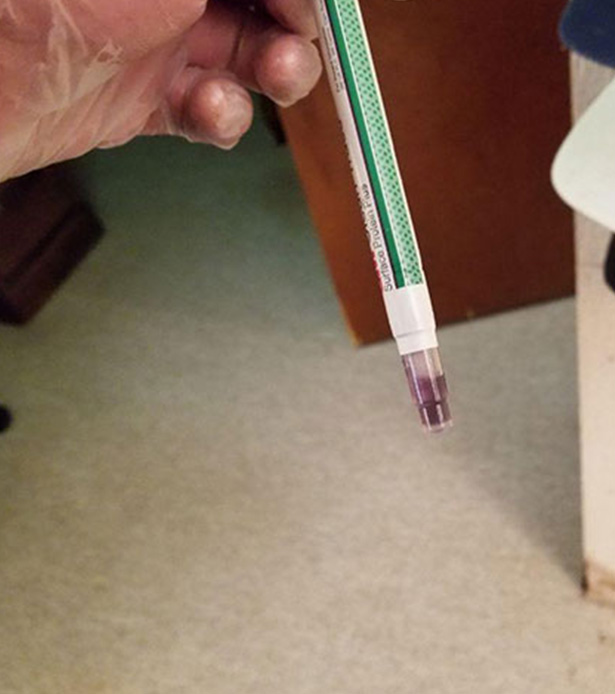 Advantages of choosing Mold Busters Singapore include:
Competitive rates
Fast lab turnarounds for mold testing
Technologically advanced and accurate testing methods
Eco-friendly mold removal services
A broad range of indoor environmental services, including mold removal, odor inspections, mold testing, and asbestos testing
An international brand that is recognized for excellence
If you think you have a mold problem, remember the only way to confirm this is by testing it. This will help us to develop the best mold removal plan based on your needs.
We have over 15 years' experience in mold inspection and testing in Singapore. Mold Busters also has offices in the Asia Pacific, Canada, and the US. Our experts hold certification with the IICRC (Institute of Inspection Cleaning and Restoration Certification) and we are internationally recognized for our professional and efficient services.
How it works?
Mold Inspection
During your appointment, a Mold Busters mold inspector will:
identify mold growth using industry-grade diagnostic equipment;
collect mold samples for laboratory testing;
look for sources of moisture such as a leaky roof, dampness, and condensation; and
identify any additional hazards present in an affected area, such as asbestos
Mold Testing
We offer the following ways to test for mold:
Air testing (viable and non-viable sampling)
Surface testing (tape & lift)
Bulk testing (physical matter sampling)
Diagnostic testing (instant protein analysis, swab tests)
Visual observations (from a trained inspector)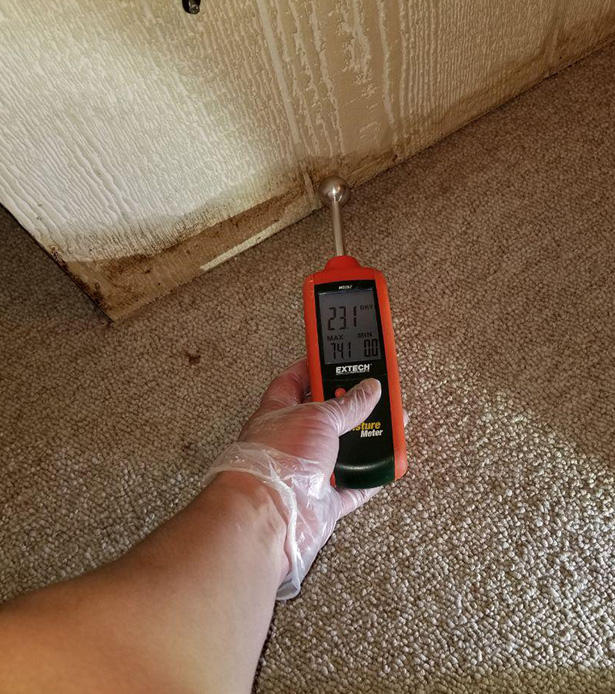 We adapt our testing services based on each customer's needs, which may include other services such as an odor inspection or an asbestos test since both a musty odor and asbestos tend to be found where mold is present. If you're looking for a quick yes-or-no answer, a swab test is for you. But if you want to identify the species of mold growing, a tape lift of the mold culture is best. For musty odors or moisture issues, it is better to do an air quality test. We know that each individual case is different, which is why we are committed to creating a personalized strategy for each customer.
Frequently Asked Questions
How much is mold testing in Singapore?
Costs for mold testing vary and are determined on a case-by-case basis, depending on the needs of the client. Variables that can affect mold testing costs include the type of mold test, the number of samples collected, and the requested turnaround time for laboratory results. There may also be fees associated with the inspector or consultant's time spent performing their duties, travel costs, or administrative fees.
Can you test for mold in Singapore by yourself?
You should not test a building for mold by yourself. There is a chance that you might expose yourself to mycotoxins, which are poisonous chemicals produced by certain molds. Using a DIY kit to test for mold yourself not only exposes you to harmful toxins, it also decreases the accuracy of the test. This is because it is likely that one sample will cross-contaminate another. It is important to hire a certified technician to test for mold in order to avoid harm to yourself and ensure accurate results.
How to book mold inspection in Singapore?
Call Mold Busters Singapore or message us below to book a mold inspection or testing appointment.
Taking Action Against Mold
If you suspect mold growth in your home or business, you must deal with the problem immediately, preferably with the help of a professional. The faster you act, the less time the mold will have to spread and cause further damage. For high-quality mold inspection and testing services in Singapore with fast and accurate results, book an appointment with Mold Busters Singapore today.