Mold Removal in Singapore
The #1 Effective Way to Eradicate Mold
Mold isn't just gross—it's dangerous.
The sneaky fungus seems to get everywhere when you're not looking and can cause serious health issues. And if you don't get rid of it properly, it can keep coming back to haunt you.
Mold Busters—Safe and Effective Mold Removal In Singapore
Mold Busters removes mold safely and effectively. We work with both residential and commercial properties in Singapore to get rid of mold issues the first time.
We're thorough. Our expert technicians are trained and certified to inspect, identify, and eliminate mold. All of it.
We use the best technology. Some equipment only identifies up to 98% of mold species. We do better than that: our equipment and testing methods identify 100% of mold species so that you're 100% protected.
We prevent the mold from coming back. We identify and repair the root of your mold problem so it will be fixed forever.
Mold Busters is Singapore's most trusted mold removal service. We're proud to help you create a safe environment for your family or business.
Why You Need Mold Removal in Singapore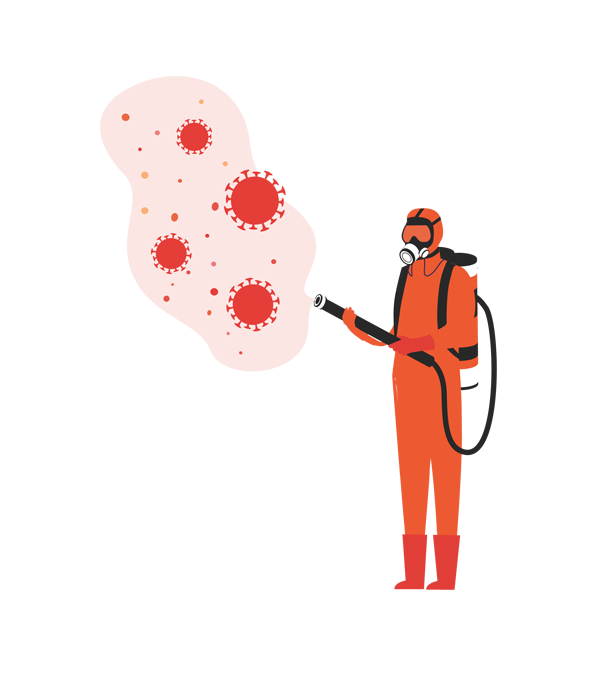 Mold is more than just an aesthetic issue: it poses a risk to your property and your health.
It's a risk to your investment. Mold is a common by-product of water damage and can actually contribute to structural damage to your property.
It's a risk to your health. All molds can cause allergic reactions. Many of them can also be toxic and worsen indoor air quality, which leads to a wide range of respiratory issues.
It spreads. If you don't remove mold promptly, it can get into the bones of a building and contaminate every room.
It can be tough to get rid of. While bleach and a scrub brush can get rid of some types of mold, they won't work on others.
A professional will know how to use the right tools depending on the type of mold infestation to get rid of it properly. Maximize safety and effectiveness with a professional mold removal service.
What You Get With Our Professional Mold Removal Services
Our professional mold removal services give you peace of mind knowing that we're taking care of the problem—and we're doing it right the first time. We use a comprehensive mold removal process to make sure that your mold won't come back.
First, we evaluate the damage to develop a mold remediation and removal strategy tailored to your particular issue. We make sure that we identify and fix the moisture problem that's causing your mold infestation.
Next, we contain the area so that mold cannot spread to other parts of your property. We remove mold-contaminated or water-damaged materials and dispose of them appropriately. And we disinfect the area to ensure that it is safe for your family and customers.
Finally, we do a re-assessment to verify that the mold removal process was successful.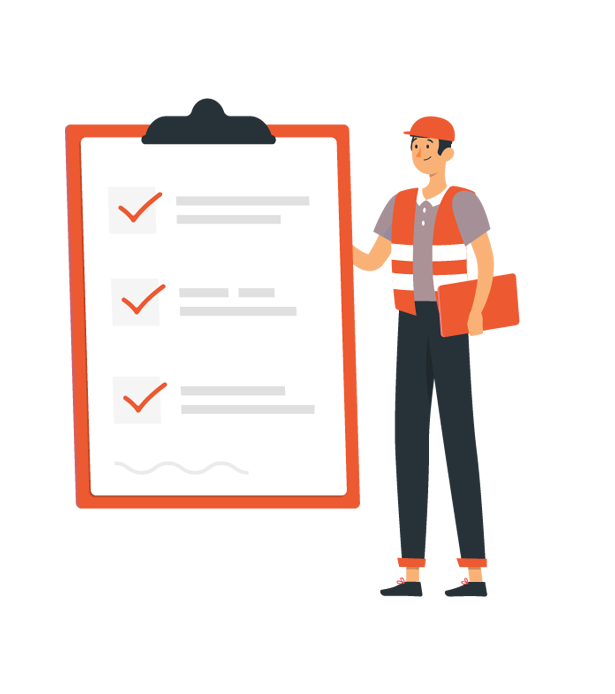 Benefits and Advantages of Mold Busters
We're highly trained mold experts with over 15 years of experience.
We use top-of-the-line diagnostic technology to uncover the source of the mold growth and powerful remediation equipment to clean it up.
We are thorough so you'll be protected against mold in the long term.
Ready to clean up your home or business—properly?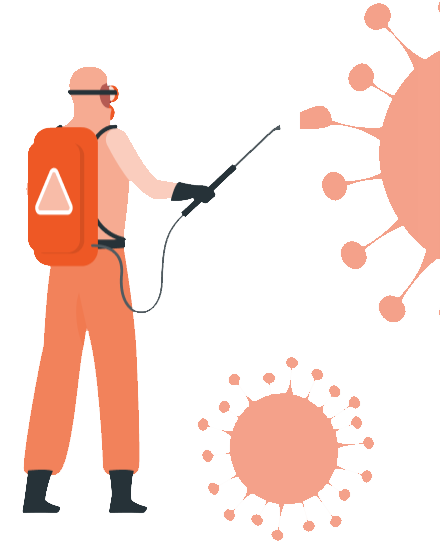 Frequently Asked Questions
How much does it cost to remove mold in Singapore?
The cost to remove mold depends on the size and complexity of the contamination.
Mold Busters will provide you with a comprehensive scope of work assessment in which we'll evaluate the mold growth in person, plan the remediation process, and give you an accurate cost estimate for the work.
Contact us today to get a quote on our mold remediation and removal services.
Is it safe to remove mold yourself?
It depends on the size and severity of the mold infestation. For small mold infestations, it is usually safe to remove the mold yourself.
But for larger, more serious mold infestations, it can be dangerous to try it yourself if you're not an expert or you don't have the proper equipment. And, you could make the problem worse by spreading the mold to other areas.
For large infestations—greater than 1 square metre—make sure it's done right. Choose professionals to remove your mold.
Could I get sick if I continue living with mold?
Yes. Mold can cause you to have an allergic reaction and it can even be toxic. Living with mold day after day can put you and your family at an increased risk of respiratory symptoms, infections, and even asthma.
Removing and remediating mold helps create a safe environment for your family.