Singapore's Top Choice for Safe Asbestos Testing
The presence of asbestos in a building can be a cause for concern, although not necessarily. Homeowners in Singapore, especially those concerned about their health, should know when to contact a professional for asbestos testing or removal services.
For example, if you own a property that was built before 1991, it is required by law that you test for asbestos-containing materials (ACMs) if you intend to carry out demolition, renovation, or extension work on the property.
At Mold Busters Singapore, we have over a decade's worth of experience providing asbestos testing services in residential, commercial, and industrial properties in Singapore. Our experts are accredited and have extensive knowledge about asbestos and the most common areas in which it is used. You can count on us to help you safely identify, remove, and dispose of any asbestos on your property.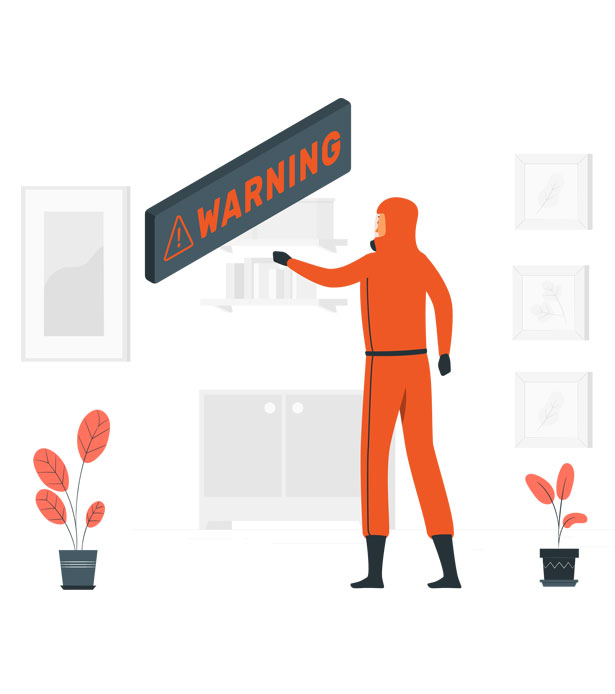 What is asbestos and what are its associated dangers?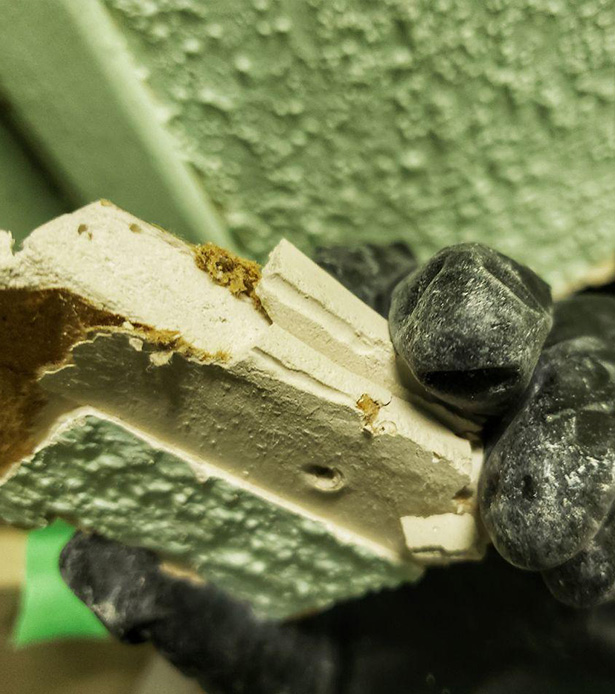 Asbestos is a naturally occurring silicate mineral that was once widely used in construction for its fire-resistant properties. Common areas in which asbestos was used in buildings include:
Roofs and walls
Decorative ceilings
Ceiling and floor tiles
Insulation around heat or electrical mechanisms, e.g. boilers.
Pipe and duct wraps
Sprayed coating on roofs, panelling, and concrete beams.
The presence of asbestos in a building does not always pose risks. Most of the dangers associated with asbestos occur only when its fibres are released into the air. This can happen during renovations, where actions such as drilling and demolishing can disturb asbestos fibres, making them airborne and easy to inhale.
Frequent or prolonged inhalation of asbestos fibres is now known to cause fatal diseases such as lung cancer and mesothelioma. For this reason, it is important to be aware of any existing asbestos on your residential or commercial property.
Why should you hire an asbestos testing service?
Workplace Safety and Health (WSH) regulations in Singapore require asbestos testing for all properties built prior to 1 Jan 1991 if any demolition, renovation or extension work is to be performed on them. Even if you do not plan to carry out renovations on your property, it is still recommended that you hire a professional asbestos testing service to inform you of any asbestos present on your property, so that extra care can be taken to avoid disturbing the fibres. You should also hire experts if you have asbestos-containing materials that are already disturbed or damaged, so that these dangers can be quickly removed.
Why choose Mold Busters Singapore?
Our experts at Mold Busters are extensively trained in the identification, removal, and safe disposal of asbestos in residential and commercial properties. Our clients also enjoy:
Unmatched safety and expertise: We take extreme precautions to ensure the safety of both our clients and workers during our testing and asbestos abatement processes.
Familiarity with regulations: Our experts are highly knowledgeable in all regulations related to asbestos. By leaving the work to us, you can trust that we will protect you from inadvertent breaches of these regulations.
Asbestos removal: In the event that you must remove asbestos from your property, you will have already completed one step in a two-step process. The second step will involve a safe and time-sensitive removal service performed by our trained removal experts.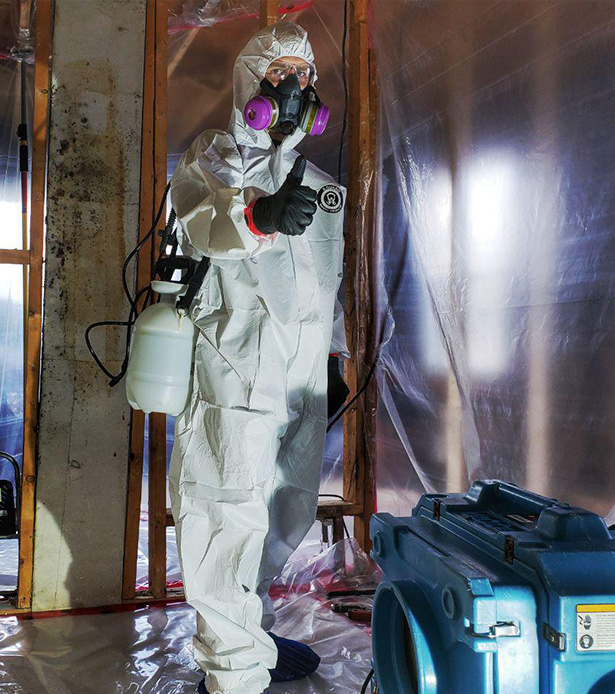 FAQs on Asbestos Testing in Singapore
How much is asbestos testing in Singapore?
The cost of asbestos testing in Singapore varies depending on the type, size, and age of the building, as well as the number of samples collected. Contact us to get a service quote–our rates are some of the most affordable in the Singapore area. At Mold Busters, we believe that cost should never be a barrier to creating a safe indoor environment.
Should I be worried if I have asbestos in my home?
Asbestos is only harmful if its fibres are released into the air. If the asbestos in your home is limited to materials that are in good condition, it should not pose any risks. However, it is best to let a professional asbestos testing service evaluate the safety of your home and determine if any asbestos in it should be removed.
Can I test for asbestos in my house by myself?
It is always recommended that you hire a professional asbestos testing service to test for asbestos in your home. Doing so will ensure your safety and provide you with accurate answers about the state of your indoor environment.
Contact Us
When you contact Mold Busters Singapore for an asbestos testing appointment, one of our experts will visit your home and collect samples of suspected asbestos-containing materials. These samples will be sent to an accredited third-party laboratory, where they will be tested for asbestos using polarized light microscopy (PLM). If the samples are confirmed to have asbestos, our experts will inform you whether or not the asbestos should be removed.
No matter where you are located in Singapore, call Mold Busters now to have your property tested for asbestos. Don't wait–it truly is better to be safe than sorry!